Featured Articles
Publication: Treesdale Life
Issue: September 2021
Title: sponsor spotlight
Author: Rachel Pasko
Photography: Michael Gianechini of G & G Studio Creations
Armstrong Comfort Solutions
Keeping Your Home Comfortable
For the last 75 years, the Armstrong Group has been delivering top-level service to customers in their homes. Armstrong Comfort Solutions is a recent addition to the group of companies, providing homeowners with service in heating, cooling, and plumbing.
Three years ago, Don Tacik, formerly the vice president of operations at the Armstrong cable company, decided to branch out and bring Armstrong's strong work ethic and professional philosophies to the HVAC and plumbing industry. Don quickly grew Armstrong Comfort Solutions and brought homeowners in the community another quality option for heating, cooling, and plumbing services.
Armstrong Comfort Solutions provides everything from installation and repairs of heating and cooling systems to unclogging drains and installing new plumbing fixtures.
Being a part of the Armstrong Group gave Armstrong Comfort Solutions an advantage that allowed them to quickly grow, establish themselves, and begin gaining the trust of customers right from the start.
"There are things that the Armstrong Group has been doing for the last 75 years that many new businesses have to learn in their first few years," says Don. "We already had the knowledge of how to provide great customer service and we leveraged that to treat customers the way they deserve to be treated."
When you call Armstrong Comfort Solutions, you can expect outstanding dedication and service that makes you feel comfortable in your own home.
"We're not just doing a job," says Don "we're taking care of someone's home. Every time we are on a job, we are upholding the highest level of professionalism. Our technicians are timely, well-spoken, trained, knowledgeable, and well-prepared."
A furnace can be the third most expensive investment homeowners make (right behind the house itself and a car). It's important to take care of it—starting with building a relationship with a service provider that you trust.
"Homeownership is a journey that requires taking care of your property," says Don. "My advice is to do the little things every day. Have someone you trust come out and do routine checks of your systems. If they're working properly, you'll save energy and you'll get more life out of them. A lot of times the emergencies can be avoided by routine checks by a trained professional."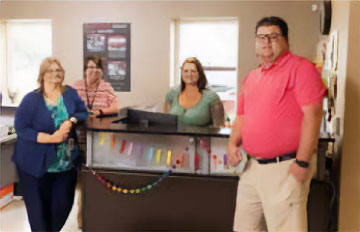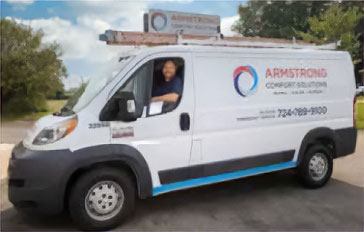 Armstrong Comfort Solutions offers the Peace of Mind Club for customers to join. Member benefits include discounts on repair charges, yearly checkups and cleanings, priority scheduling of service calls and so much more.
The technicians at Armstrong Comfort Solutions are highly trained professionals in the heating, cooling, and plumbing industries. Employees regularly have trainings to maintain their certifications and licenses and there is no crossover of professionals between companies within the Armstrong Group.
Armstrong Comfort Solutions cares about their employees just as much as they do their customers. With their servant-leader philosophy, Armstrong Comfort Solutions believes that the people who directly serve customers are the most important part of the company.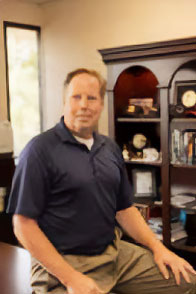 "We have a desire to be the employer of choice in our area," says Don. "We've learned that if you treat people with respect and honor their contributions, you'll have a group of employees that want to be there. A great place to work leads to great customer service which is what our customers deserve."
Don and his family are members of this community. When you do business with Armstrong Comfort Solutions, you do business with a company that is owned by a local family. They appreciate every opportunity to help their neighbors and their community.
Armstrong Comfort Solutions is available by phone 24/7. Call (833) 789-9100 on any day at any time to talk to a representative. You can also find them on Facebook, Twitter, and at armstrongcomfort.com.
Phone: 833-789-9100
Email: info@armstongcomfort.com
Website: armstrongcomfort.com
Facebook: @ArmstrongComfortSolutions
Twitter: @ArmstrongHVAC