Sewer Line Scoping and Trenchless Rehabilitation
---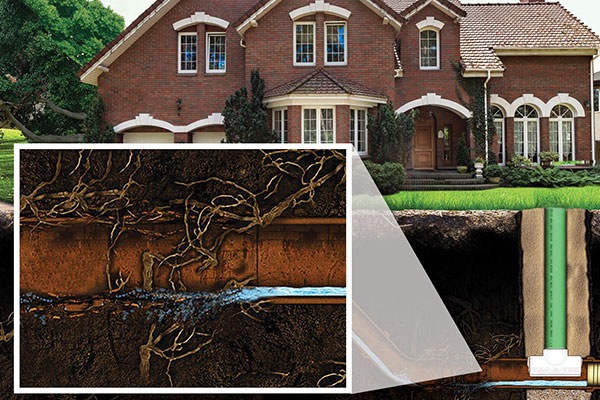 Why You Should Have Your Sewer Scoped
A sewer scope is a video inspection of the lateral sewer line that runs from the home to the city's main sewer line or septic tank.
Benefits of Getting Your Sewer Scoped
Identify Issues Before They Become a Major Problem

— Scoping the sewer line will identify potential issues such as leaks or clogs before they result in major and costly problems like a sewer backup.

Assess Root Infiltration

— Roots can wreak havoc on the sewer line, especially in areas with large, mature trees. A video inspection will determine whether or not root infiltration has occurred.

Reduce Home Sale Liability

— Issues with the sewer line could disrupt the sale of the home. A sewer scope identifies any existing problems so they can be remedied.

Get Peace of Mind

— Regardless of whether or not repairs are ultimately necessary, a sewer scope provides insight into the overall condition of the sewer line.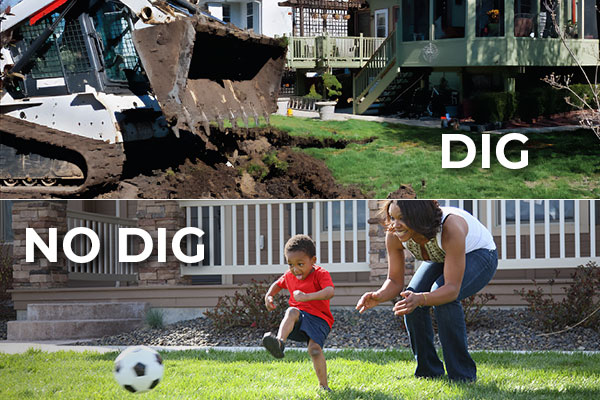 Trenchless Sewer Line Rehabilitation
We rehabilitate existing sewer systems without excavation using equipment & materials from the leading manufactirer in North America.
Cured In Place Pipe (CIPP) is a trenchless pipe repair process that involves little to no digging. A resin-saturated felt tube made of polyester, fiberglass cloth, or a number of other materials suitable for resin impregnation is inverted or pulled into a damaged pipe. This process makes for a potentially more cost-effective and less disruptive method than traditional "dig and replace" pipe repair methods.
5 Reasons Not To Dig
Preserve the Yard & Landscaping

— Trenchless rehabilitation repairs pipelines without the need to dig up existing grass, landscaping, driveway or patio.

Prevent Damage to Wires & Utilities

— Not having to dig means any underground cables or utility lines will be left undisturbed.

Reduce "Out of Service" Time

— The less disruptive no-dig process enables water and waste utilities to be turned back on more quickly.

Complete Projects Faster

— Because CIPP repair is less invasive than dig and replace, the duration of projects is much shorter.

Save Money

— Less equipment + fewer materials + faster turn time = a more affordable solution.